Roll over or click image to zoom in
Amino Acid Hydrating Foaming Facial Cleanser
customers are viewing this product
Free Delivery over 60 AED
Esimated 4-7 Business Days Shipping Time
30 Days Easy Return
100% Secured Payment
Highest Quality Guarantee
Description: Amino acid hydrating foaming facial cleanser, gentle daily exfoliating face wash for oily, sensitive skin, rich in organic ingredients&carbonic acid.
Main Components: Water, Disodium Lauryl Sulfosuccinate, Sodium Laureth Sulfate, Sodium Chloride, PEG-150 distearate, PEG-120 Methylglucose Dioleate, Methyl coconut Sodium Oleyl Taurate, PEG-7 Glyceryl Cocoate, Sodium Lactate, Arginine, Aspartic Acid, Glycine, Alanine, Serine, Threonine, Histidine, Isoleucine, DMDM B Endoylurea, Methylparaben, Disodium EDTA, Flavor.
Product Efficiency: Mildly clean skin dirt and excess oil, at the same time for skin complement moisture, nourish and adjust water oil balance of skin, clean is not tight, make the skin soft, fresh and not greasy. Containing milk extract, nourish skin, make skin water tender, luster. wash out fresh and tender milk muscle.
Skin Types For All: For all types, particularly dry or sensitive skin.
Specifications: 80g/2.82fl.oz
AMINO ACIDS

MAIN BENEFITS: Soothe skin, help moisturize, act as antioxidants
WHO SHOULD USE IT: In general, whatever amino acids are added to your skincare will be catered to the function of the product.
HOW OFTEN CAN YOU USE IT? You can use amino acids as often as you want; they are gentle enough for everyday use.
WORKS WELL WITH: Pretty much everything; glycerides, ceramides, and peptides in particular.
DON'T USE WITH: Amino acids can be mixed with a host of other ingredients.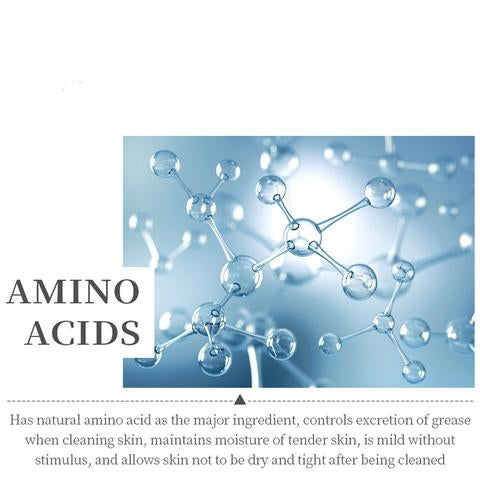 Amino acids are healing accelerators
It's perhaps the most potent quality that amino acids possess; their ability to promote healing of the damaged skin and prevention of tissue breakdown. Amino acids play a vital role in cell metabolism and skin's structural elements, and therefore, they cause cell turnover and scars reduction. Amino acids eliminate dead cells and enable new ones to grow. So, this makes acne scarring to disappear at a much faster rate than it would on its own. Moreover, because of this magical quality, there is an ongoing study on whether they can reduce the depth of stretch marks.
Amino acids and UV damage
We all know how detrimental UV rays are to the skin. Worse, the effects of the sun damage last for years, and this could cause premature ageing. Sun damage can cause skin dehydration, wrinkles, age spots, and many types of skin cancer.
However, with amino acids, many of the effects of overexposure to the sun can be reversed. These powerful ingredients will reduce skin dehydration, wrinkles, and discolouration.
Amino acids increase skin hydration
Amino acids increase skin hydration because of their unique ability to bind with water molecules. Also, they help balance the pH levels, which protects the skin's moisture barrier. If the acid/base levels of your skin are off, it would be impossible to prevent dangerous bacteria and infections entering your skin effectively.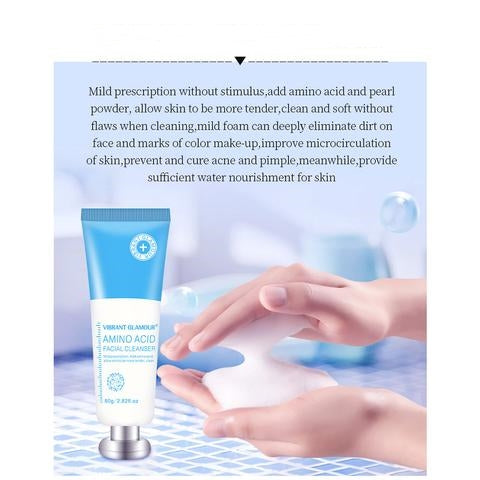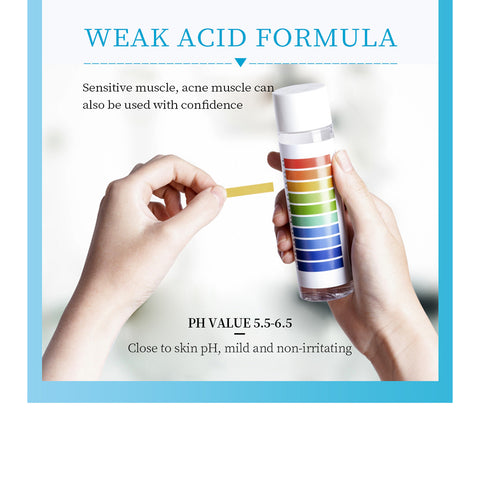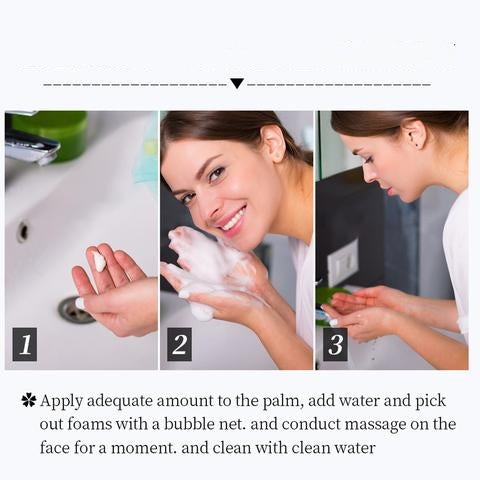 How To Use
1. Apply adequate amount to the palm, add water and pick out foams with a bubble net.
2. And conduct massage on the face for a moment.
3. And clean with clean water.

Returns Policy
All products must be returned to us, unused and with all tags, if any, still attached and in the same condition as received, in good condition and in their original box and packaging, along with the original invoice, within 30 (thirty) days from date of delivery. We will not accept any returns for products if the original packaging has been opened or tampered with. Returns that are damaged or soiled may not be accepted. Original shipping and handling costs are non-refundable unless the items are defective or damaged. For any inquiries, shoot them an email at info@skindance.com!
Shipping
We offer fast air shipping within 4-7 business days. FREE standard delivery on all orders of 60 AED and over. Also please note there are remote locations within UAE that will have longer delivery times, which are dependent on our local delivery provider.