Avocado Mild Cream Facial Cleanser
customers are viewing this product
Free Delivery over 60 AED
Esimated 4-7 Business Days Shipping Time
30 Days Easy Return
100% Secured Payment
Highest Quality Guarantee
Description: Avocado mild cream cleanser -clear pores, nourish, tender and smooth skin, brighten complexion, hydrate and moisturize.
Main Components: Water, ethylhexyl palmitate, ethoxylated sorbitan ester-60, PEG-8 aprylic/capric glycerides, propylene glycol, cetostearyl alcohol carbomer, triethanolamine, allantoin, vigna, radiata seed extract, phenoxyethanol, chlorphenesin, hexanediol, soluble collagen cross-linked polymer, triticum vulgare seed extract, modified maize starch, microcrystalline cellulose, saccharose, hydroxy propyl methyl cellulose, ferric oxides, methylparaben, Avocado extract, propyl hydroxybenzoate, essence, cornstarch, CI 19140, CI 42090.
Product Efficiency: Absorb and clean dirt and dust, gloss and cosmetics residues during the massage process, clean the dirty skin and go deep into the pores to soften blackhead cuticle. Keep watery nourishing, clean and not dry and repair dehydrated skin; Supplement the moisture and nutrition skin needs and make skin present the sense of evenness and cleanness; Clean pores and clean the glossy face and keep skin watery, even, clean and glossy.
Skin Types: Suitable for all kinds of skin types. It is the best choice of dry skin.
Specifications: 3.52fl.oz/100g

Avocado is one of the most popular fruits. It offers an instant upgrade to almost any dish, including burgers, salads and smoothies—it's no wonder people have been adding slices to all of their meals (and Instagram accounts).
The creamy fruit feels indulgent, and yet is rich in vitamins and powerful antioxidants, so the avocado hype isn't going anywhere anytime soon. Read on, as experts weigh in on the health and beauty benefits that make the treasured superfood even more appealing.

The natural oils in avocados can deeply penetrate the skin to nourish, soften and hydrate, experts explains: "The hydrating properties may reduce fine lines and wrinkles, help keep skin smooth and boost skin's immunity against stress and other environmental factors." Specifically, antioxidants such as vitamins E and C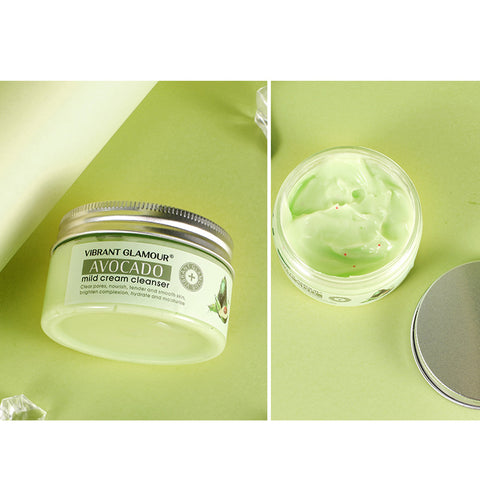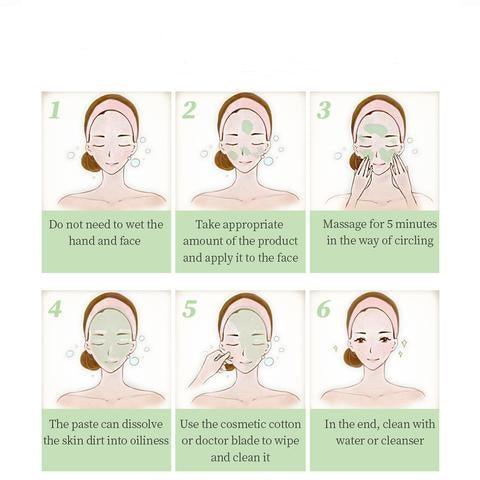 How To Use
1. Do not need to wet the hand and face.
2. Take appropriate amount of the product and apply it to the face.
3. Massage for 5 minutes in the way of circling.
4. The paste can dissolve the skin dirt into oiliness.
5. Use the cosmetic cotton or doctor blade wipe and clean it.
6. In the end, clean with water or cleanser.
Returns Policy
All products must be returned to us, unused and with all tags, if any, still attached and in the same condition as received, in good condition and in their original box and packaging, along with the original invoice, within 30 (thirty) days from date of delivery. We will not accept any returns for products if the original packaging has been opened or tampered with. Returns that are damaged or soiled may not be accepted. Original shipping and handling costs are non-refundable unless the items are defective or damaged. For any inquiries, shoot them an email at info@skindance.com!
Shipping
We offer fast air shipping within 4-7 business days. FREE standard delivery on all orders of 60 AED and over. Also please note there are remote locations within UAE that will have longer delivery times, which are dependent on our local delivery provider.